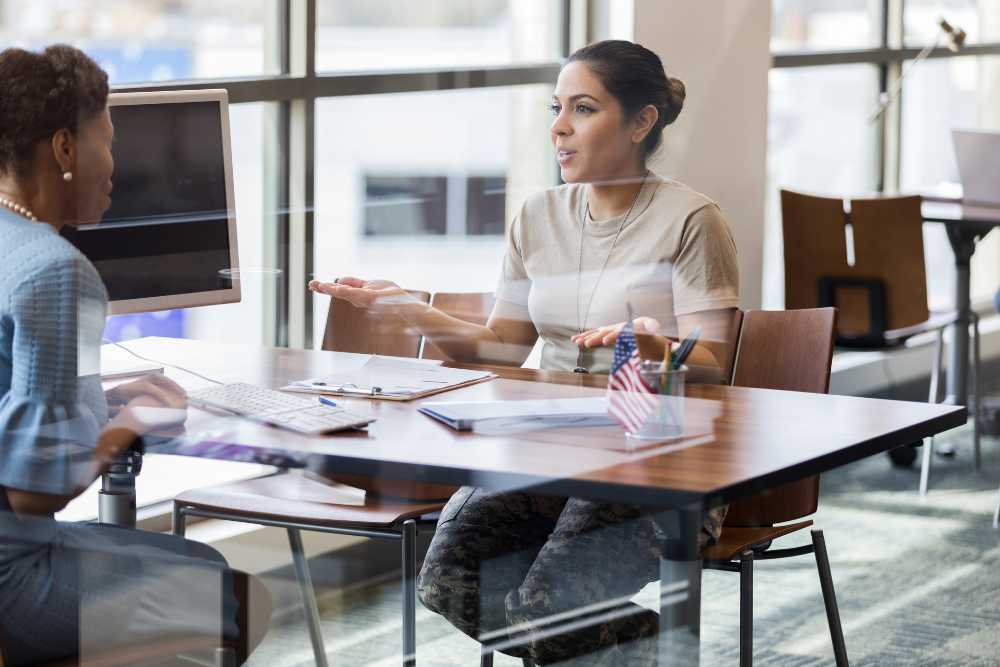 3 Things You Should Know About VA Loans
There are many perks VA loans offer that are unmatched by other home loan options. However, if you've been learning about VA loans from less experienced lenders, you may have heard some misconceptions about the benefits and limitations of these loans.
We want to help you understand the versatility of a VA loan, so you don't overlook it as an option in reaching your homeownership goals. If you're considering using a VA loan, here are few things you should know.
1. VA Loans Can Be Used More Than Once
VA loans are not a one and done benefit. This benefit can be used again and again based on the entitlement system. Here's how it works: eligible veterans in most parts of the country have a primary entitlement of $36,000 and a secondary entitlement of $101,062, for a total of $137,062. If 25% of the loan sought is less than that amount, the borrower still has entitlement that can be used again.
Consider this example: if the borrower has a loan for $400,000, the 25% guarantee is $100,000. Subtract that amount from the entitlement amount of $137,062, and the veteran still has $37,062 remaining to use. Since there is still entitlement money remaining, the veteran can use their VA loan again.
A veteran can use their remaining entitlement, either on their own or together with a down payment, to take out another VA home loan. It's even possible to have multiple VA loans at the same time.
2. There's More than One Type of VA Loan
When you get a VA loan, you're not limited to standard fixed rate loans. You have access to a broad gamut of loan types. The primary categories are purchase loans, Interest Rate Reduction Refinance Loan (IRRRL), and cash-out refinance loans.
These primary loan types also have subcategories of loans that include: adjustable loans, hybrid loans, graduated payment mortgage, energy efficient loans to update your home, construction loans, and rehab loans. No matter the kind of loan you need, there's a strong possibility you can get it through the VA program.
3. There Is No Maximum VA Loan Amount
In its benefits breakdown, the VA states there is no maximum VA loan amount, except the loan cannot exceed the lesser of the appraised value or purchase price. The VA backed home loan limit does not refer to a cap on the total amount of the loan. It refers to 25% the VA will guarantee if the borrower defaults on the loan. The total loan amount is limited only by what the borrower is able to qualify for with their lender.
You are not limited to only small properties or less expensive starter homes. As of 2020, eligible veterans, service members, and survivors with full entitlement no longer have limits on loans over $144,000. This means a veteran won't have to pay a down payment. Additionally, in the event the veteran defaults on a loan amount over $144,000, the VA will guarantee the lender up to 25% of the loan amount.
If using a secondary entitlement, the VA home loan limit depends on the county loan limit. In these cases, the VA will pay the lender up to 25% of the county loan limit minus the amount of any entitlement used.
We Can Help
If you're considering using a VA loan, you want a lender who understands their nuances and can structure them so you receive the full benefit of the program. We're happy to help you with any questions you may have.
To get more information on VA loans, or what other kind of loans would work best for your situation, call us at 844-6-VA-LOAN or send us an email at dan@txvamtg.com. We look forward to helping you achieve your homeownership goals.